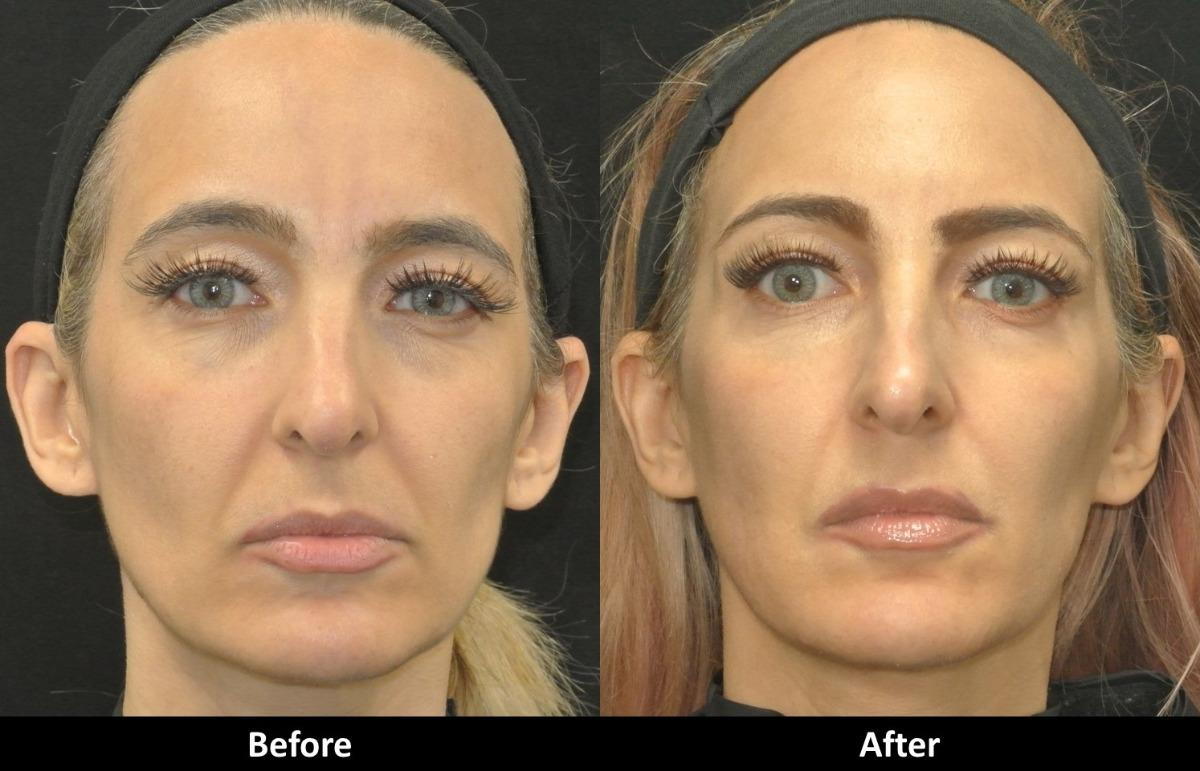 Do you know the difference between Juvederm and Voluma? If not, keep reading to find out.
What are fillers?
Dermal fillers, or more commonly simply fillers, are injectable products used to restore volume in the face and body. Fillers are used to lift the cheeks, improve hollow temples, fill in laugh lines (or nasolabial folds), define the chin and jawline, and more.
Hyaluronic acid
There are many different types ingredients used in fillers. The most common ingredient in fillers is called hyaluronic acid. Hyaluronic acid is a sugar that's naturally found in your skin. Hyaluronic acid works by drawing water into your skin to give you that lost volume. Hyaluronic acid is the active ingredient in the majority of fillers available in the United States and throughout the world. Hyaluronic acid is the active ingredient in Juvederm, Juvederm Ultra, Juvederm Ultra Plus, Voluma, Vollure, Volbella, Restylane, Restylane Lyft, Restylane Kysse, Belotero Balance, and Teoxane RHA fillers. Other ingredients include calcium hydroxyapetite in Radiesse, poly-L-lactic acid (PLLA) in Sculptra Aesthetic, and poly-methyl methacrylate (PMMA) in Bellafil. All of these products work well to rejuvenate your skin. The advantage that hyaluronic acid has is that it can be reversed if you don't like it or if there is a side effect. Also, your results with hyaluronic acid fillers are seen right away whereas with other products you'll see your results slowly over time. The hyaluronic acid fillers are made by connecting many hyaluronic acid sugars into long chains that look like spaghetti strings. This is similar to the hyaluronic acid your body naturally makes and breaks down every day, but the strings are much longer. Since your body normally breaks down hyaluronic acid, companies will make slight changes to allow it to last longer.
Juvederm is the most popular filler in the United States today. The active ingredient in the Juvederm collection of products is hyaluronic acid. Originally made with just hyaluronic acid, the company added lidocaine to it to make it more comfortable. Juvederm Ultra and Juvederm Ultra Plus have been around for more than a decade. The difference is that Juvederm Ultra Plus has a higher amount of hyaluronic acid. This makes it better for deeper folds. The original Juvederm products (Juvederm Ultra and Juvederm Ultra Plus) used a technology called hyalacross to make the products. What happens with this technology is that the strands of hyaluronic acid are cross-linked together. So imagine instead of separate strands of spaghetti that the strands are now connected to each other at various points along the strand. What this does is it makes it harder for your body to break it down. This makes the Juvederm last longer.
 Over the past decade the Juvederm collection of fillers has expanded to include new products such as Voluma as well as Vollure and Volbella. Voluma is in the Juvederm collection and its full name is Juvederm Voluma, but everyone calls it Voluma for short. This is the same for Vollure and Volbella. Voluma, Vollure, and Volbella use a newer technology called vycross. The difference between vycross and hyalacross is that in vycross there are hyaluronic acid strands of different length. Instead of just having one length strand of hyaluronic acid, there are short ones and long ones. Just like in hyalacross, the strands are cross-linked in vycross. They found that when you combine short strands and long strands, the product lasts longer and you don't need to use as much hyaluronic acid. That's why the hyaluronic acid concentration in Voluma, Vollure, and Volbella are lower than that in Juvederm Ultra and Juvederm Ultra Plus. When you use a lower amount of hyaluronic acid in a product, there is less undesirable swelling after your treatment. Therefore, the vycross technology in Voluma, Vollure, and Volbella provides longer lasting results and an even more natural appearance. This is why Dr. Alex is exclusively using Voluma, Vollure, and Volbella.
Dr. Alex has performed over 10,000 cosmetic treatments with many satisfied patients. Contact us to schedule an appointment for a free consultation with Dr. Alex in our Encino, CA office.